You may request to have items - both WOU-owned and Summit materials - held for you to pick up from the Hamersly Library, or mailed to your home.
Once you've found a WOU or Summit-owned item that you want, it's easy to request.
If you're not already logged into your WOU account, you will be prompted to do so before making any type of request.

Once you are logged in, you have request links. Depending on availability, you can either request WOU's copy, or a copy from a Summit partner.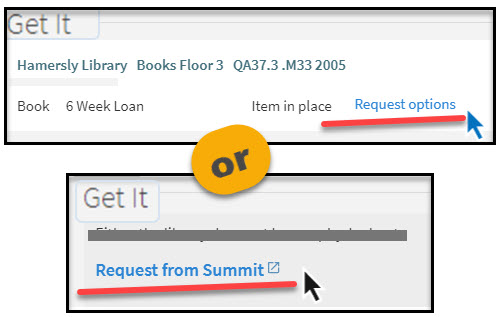 Continue through the request form to select your preferences. You'll receive an email (and optional SMS message) when it's ready for you pick up from Hamersly LIbrary or when it's checked out to you and mailed.